You Need A Realtor
With Horse Sense

Bridget Archer | Gayle Harvey Real Estate
Listing & Selling Charlottesville
Equestrian Properties & Horse Farms
View Charlottesville Equestrian Real Estate
Virginia Horse Properties & Horse Farms for Sale
Offering equestrian property brokerage experience
It Is Our Passion
Welcome to Virginia Horse Country and CharlottesvilleEquestrianProperties.com where your dream of owning a Charlottesville Equestrian Property, Luxury Horse Farm or Family Farm in Virginia can finally come true! We specialize in equestrian properties in the Charlottesville VA area. Load your horse on the trailer and move to the picturesque, rolling hills of Virginia, where the perfect equine property for sale can be found through Charlottesville Equestrian Properties. We work exclusively with buyers and sellers who may be searching for horse farms with indoor or outdoor riding arenas, equestrian properties with land and riding trails, equestrian luxury homes and estates, VA horse farms with paddocks, as well as VA horse farms with a stable, hay storage, tack room, equestrian center and more. Understanding the needs of horse lovers who dream of owning a private horse farm with green pastures and plentiful hay supplies is our passion. Browse our equestrian properties for sale throughout Charlottesville, VA; including the counties of Fluvanna, Albemarle, Greene, Nelson, Orange, Madison and Louisa. If you are thinking about selling an equestrian home in Central Virginia, please let us know. Charlottesville Equestrian Properties will be happy to provide you with a free market assessment to help you get top dollar, while finding the perfect horse lover to buy your equestrian estate in VA. For Immediate Assistance call Charlottesville Equestrian Realtor, Bridget Archer at 434-981-4149.
2020 QUARTER 1 MARKET REPORT | AREA COUNTY TAX RATES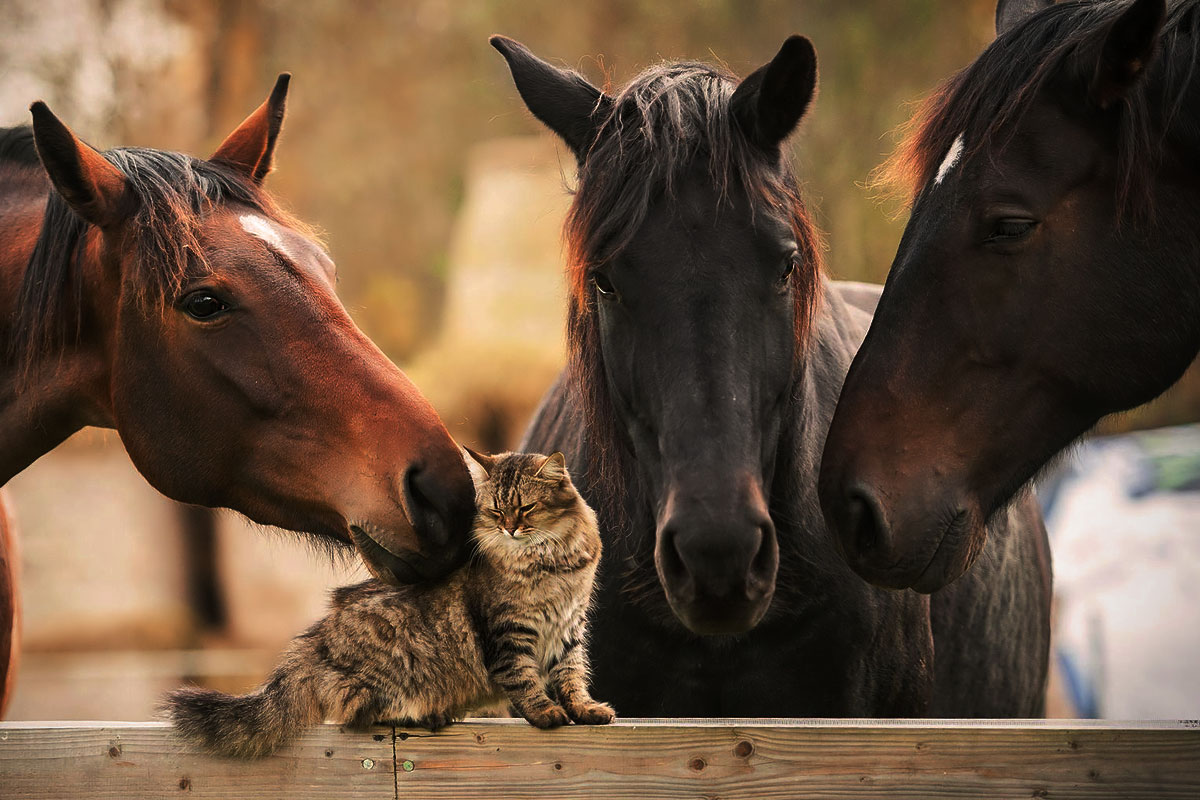 Horse Farms For Sale in Charlottesville
HORSE FARMS IN CHARLOTTESVILLE WITH INDOOR ARENAS - EQUESTRIAN PROPERTIES IN VIRGINA
Horse farms can be found throughout the Charlottesville area. The beauty of the area and gracious Charlottesville horse farms led me to Charlottesville from Los Angeles. You may be looking for a horse property to enjoy with the family or a farm to run a professional horse business. You will find horse farms with indoor arenas, outdoor riding rings, paddocks and much more on CharlottesvilleEquestrianProperties.com. Browse new listings below or if you are looking to sell your Charlottesville horse farm call 434--981-4149
View New Horse Properties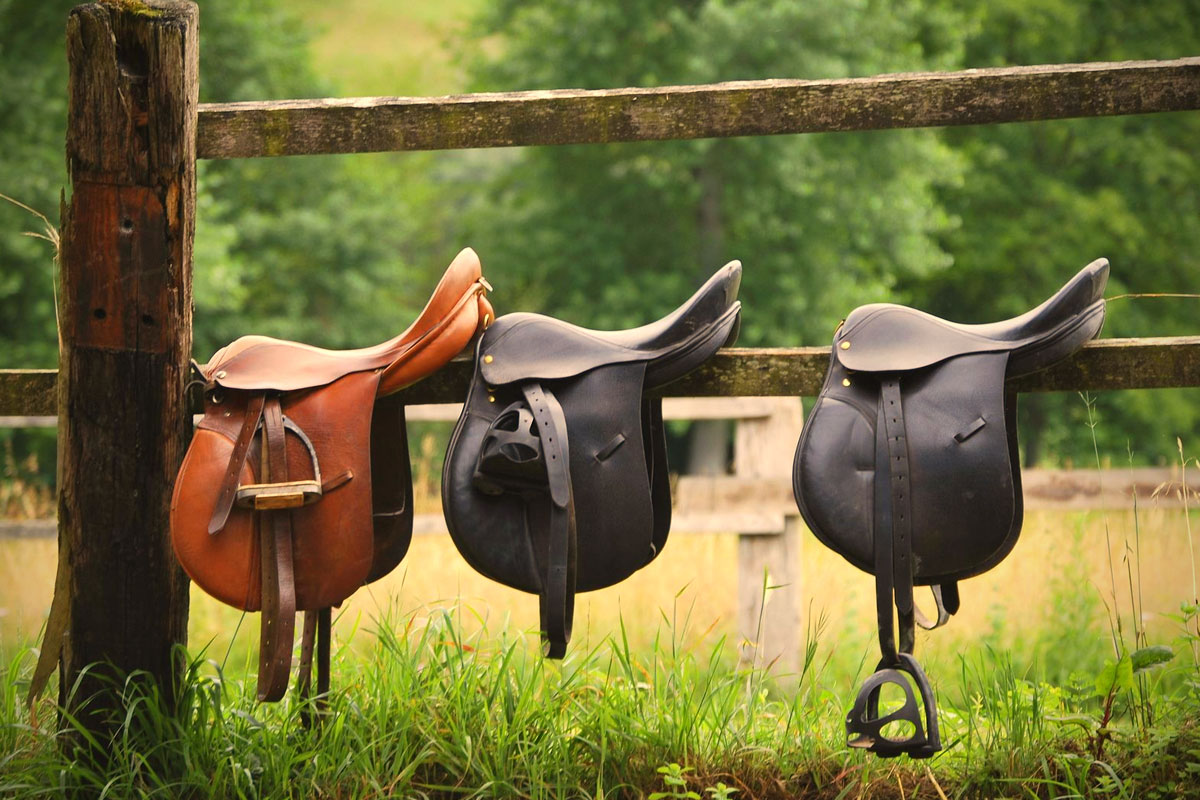 Locate Virginia Horse Farms for Sale by County
Central VA Horse Farms
WE LIST AND SELL EQUESTRIAN HOMES AND FARMS throughout Central Virginia and serve the entire region of Charlottesville, listing and selling horse farms: Orange, Madison, Greene, Albemarle, Fluvanna, Nelson, Louisa, Amherst, Augusta, Buckingham, Culpeper, Rockbridge, and Rockingham Counties. If you don't initially find the equestrian farm you are looking for in one of these counties, please contact us. We know of new listings available before they hit the marketplace. We can also match you with a builder and a nice parcel of land for sale in VA to build your very own dream home; or perhaps a state-of-the art barn to host your horses! Horse farms listed here include at least one of the following: Run-In Shed, Stable, Indoor Arena, Outdoor Arena, Hay Storage, Barn, Stable Office, Paddocks, Tack Room, Riding Trails, Equipment Building,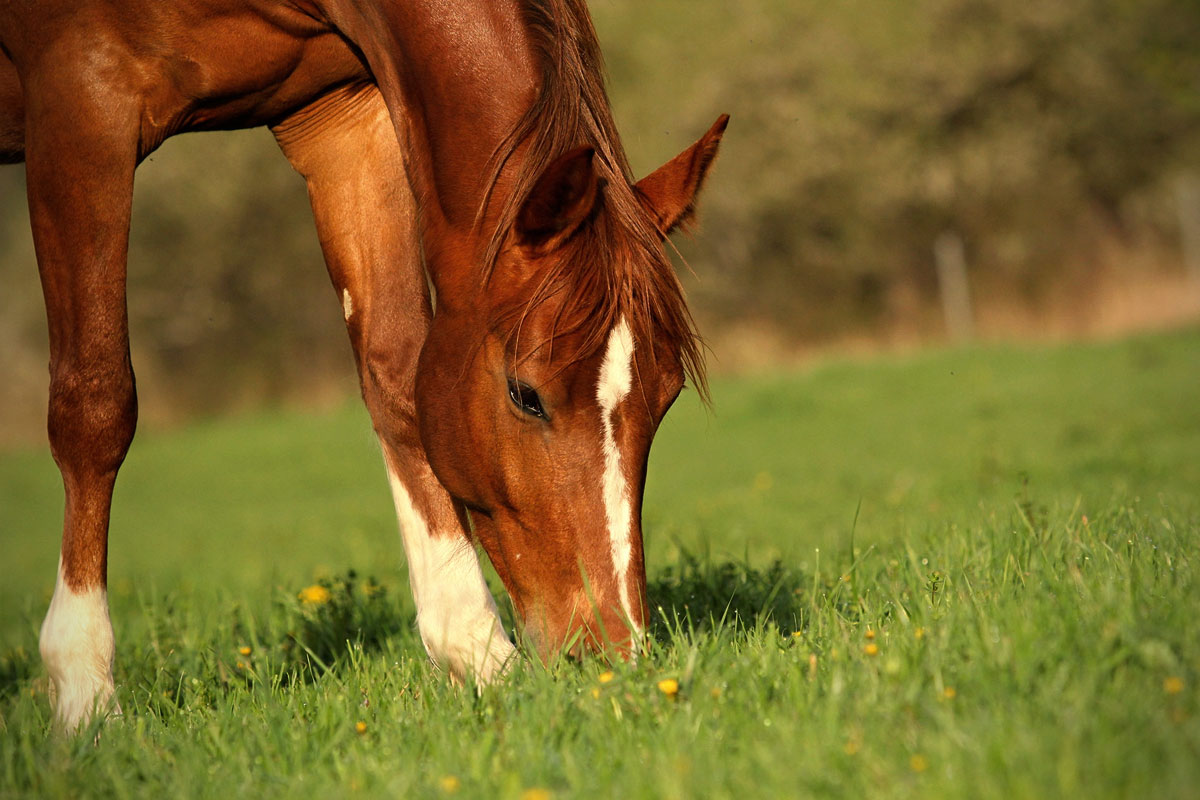 Land for Horses For Sale In Central VA
Virginia Land For Sale
FIND CHARLOTTESVILLE LAND FOR SALE THAT YOUR HORSES WILL LOVE The Charlottesville, Central VA area includes Albemarle County land for sale, Greene County, Fluvanna County, Louisa County, Madison County, Nelson County, and Orange County. We have done our best to filter the MLS Central VA farm land listings you find here to be suitable for horses. Nestled at the foot of the Blue Ridge Mountains, you will find the Piedmont area of Virginia to be ideal for a horse farm. Ask us about Family Horse Farms, Hobby Horse Farms, Training Horse Farms, Hunt Boxes, Small Business Horse Farms. Let us find you land suitable for Dressage, Hunter Jumper, Cross Country, Eventing, Polo, Racing, Horse Shows or Retirement.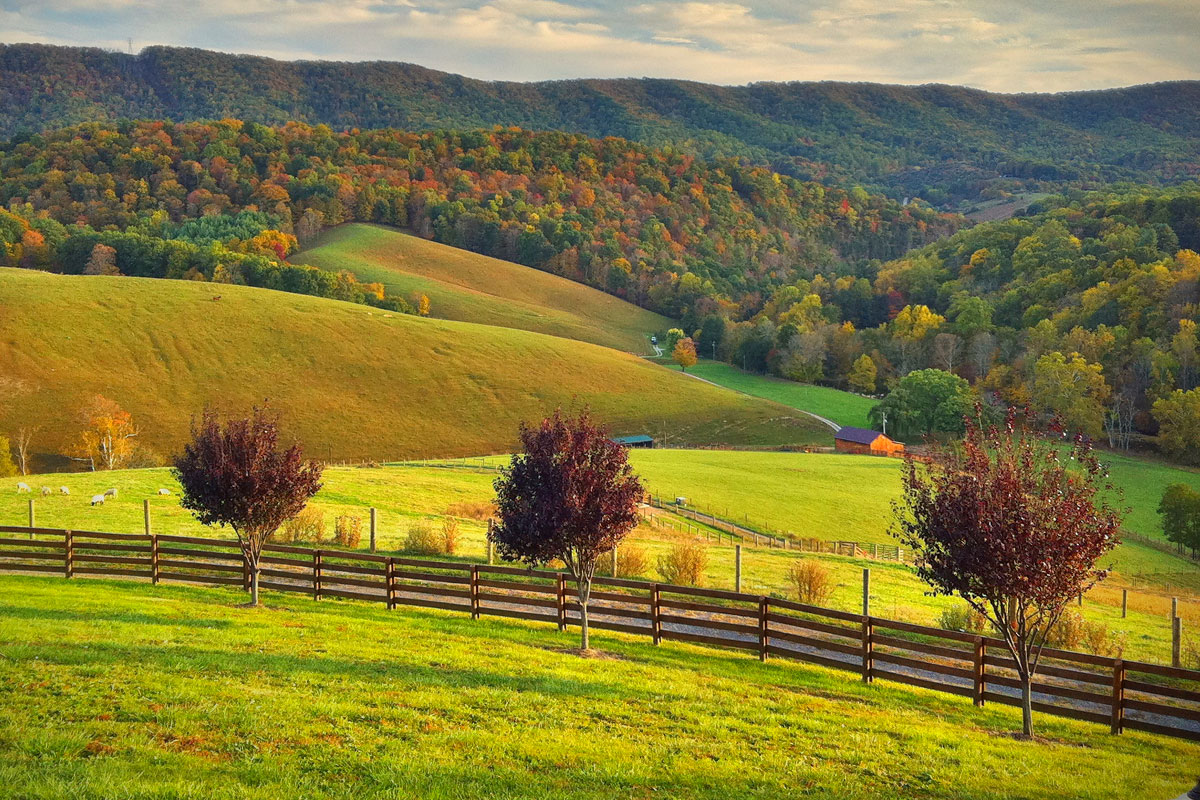 Working Farms for Sale in Charlottesville
View Central VA Working Horse Farm Properties
WE SPECIALIZE IN CENTRAL VIRGINIA AND CHARLOTTESVILLE HORSE AND CATTLE WORKING FARMS. IT IS OUR PASSION. Virginia's horse industry plays a prominent role in Virginia's farm economy. Virginia hosts many of the nation's most respected equestrian events attracting horse farm buyers from all over the world. Ask us about Working Farms, Equestrian Properties and Horse Farms in Charlottesville Virginia that will be coming on the market soon. We can find you a small farm for sale, cattle farm for sale, hobby farm, Madison County farm for sale, and Virginia farmland for sale. We cover the Central VA Farm area.
Southern Cross Farm
Southern Cross Horse Farm, located at 245 Southern Cross Lane, Monroe VA 24574 is a stunning 73+ acre equestrian estate thoughtfully laid out with your horses' safety and comfort top of mind. A center aisle barn with aggregate aisle prevents slipping. There are six matted 12' x 12' stalls with Nelson heated waterers, a tack room, feed room, wash stall, laundry room and 1/2 bath. For turn out there are three large paddocks with auto waterers, and safe, maintenance-free vinyl fencing. There is also a 36' x 28' equipment storage building. The one level custom four bedroom home is nestled into the Virginia countryside with a picturesque 2.5 acre stocked pond. The home has hardwood and ceramic tile floors, handmade custom oak cabinetry, vaulted ceiling, and a beautiful stone gas fireplace. In addition there is a whole house generator so you will never lose power. This is a truly special property for you and your horses. Call 434-981-4149
About Charlottesville Equestrian Estates
Gayle Harvey Real Estate, Inc. | Bridget Archer
Edgewood Farms
Featured Equestrian Property
This stunning Virginia equestrian estate sits on 184 acres of gently rolling Virginia land with stunning mountain views. Edgewood Farms was the first settlement in Campbell County. The original home was built by Col. Jeremiah Early of the Virginia Militia in 1758. Following a fire the home was rebuilt in 1988 on the foundation of the old house using materials salvaged from the original home. Today, the home gracefully retains the feel and look of the era. Many doors are original, along with mantels and much of the brick. Cabinets and floors are walnut timbered from property. River frontage, 2 ponds, 13 stall barn, arena with stadium lighting, ponds, barn apt, historic guest cottage, farm office, fascinating history, beautifully detailed custom millwork. Contact us for a private showing at 434-981-4149.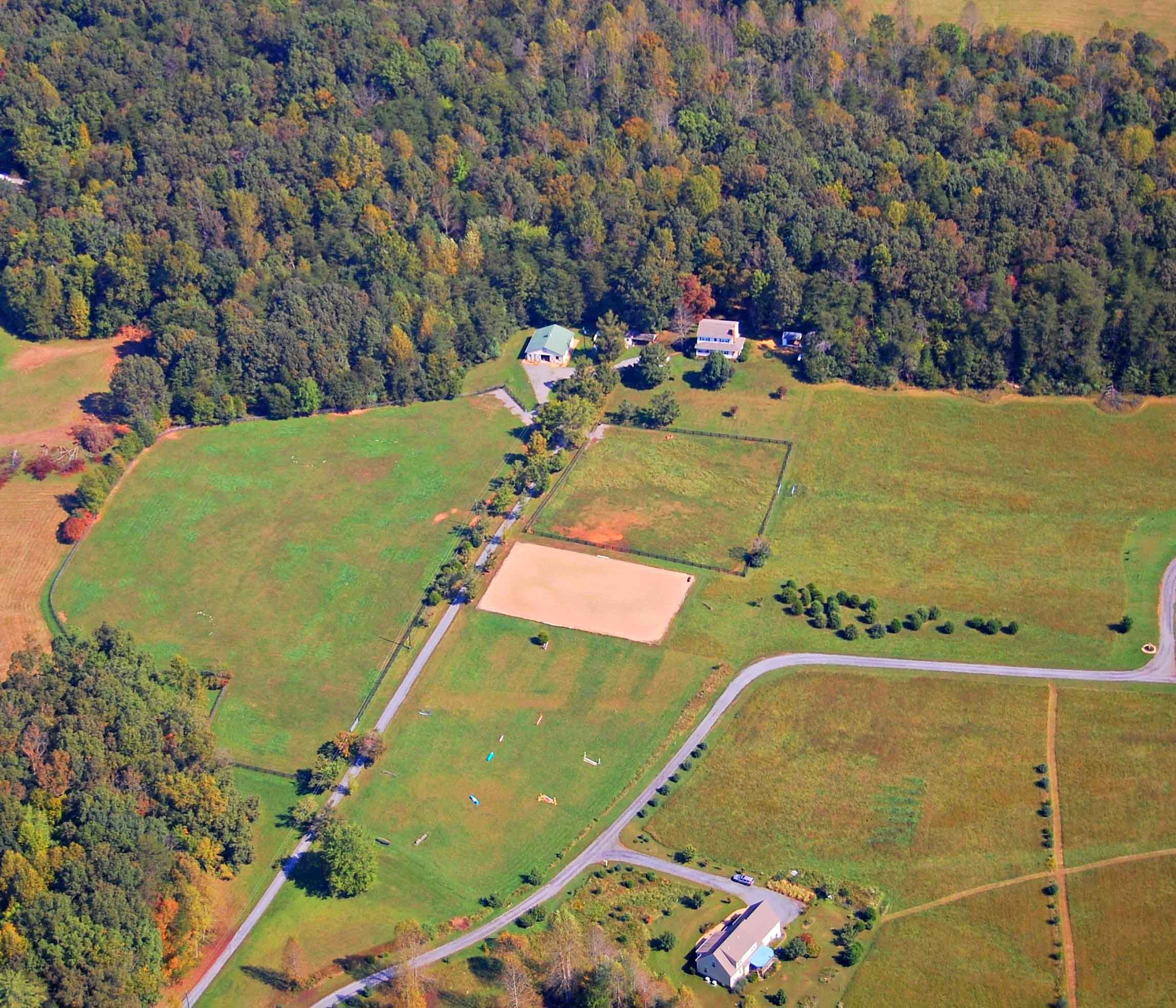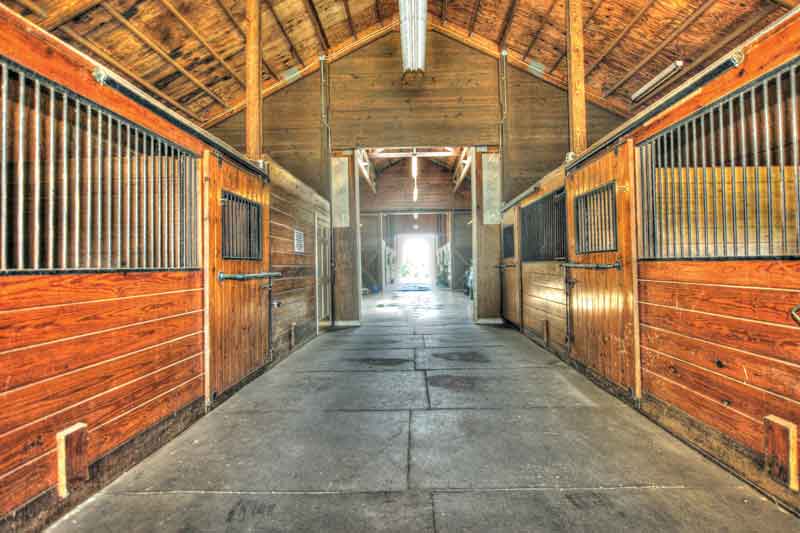 About Gayle Harvey Real Estate and Charlottesville, Virginia
Marketing and selling farms and estates is an art and a skill. And if you want to sell your Charlottesville farm or estate and experience outstanding customer service, call Bridget Archer at 434 981-4149. I am happy to meet with you and talk about today's market. Gayle Harvey Real Estate, Inc. was founded on a commitment to deliver cutting-edge technologies to promote and sell Charlottesville farms and estates, horse farms, working farms and luxury homes. We offer exceptional brokerage services designed exclusively for farm and estate and luxury home sellers and buyers. We work around the clock to achieve web exposure for our sellers and we screen all inquiries so that we bring you a qualified buyer.