Horse Farm
For Sale $1,398,000
Experience the beauty and charm of this stunning horse farm on 44 acres in Brightwood. Enjoy breathtaking views, a spring-fed pond, and a perfect blend of functionality and charm. This incredible property features numerous barns, including a six-stall stallion barn with exquisite tongue and groove interior paneling and European brass ball finials.
View Brochure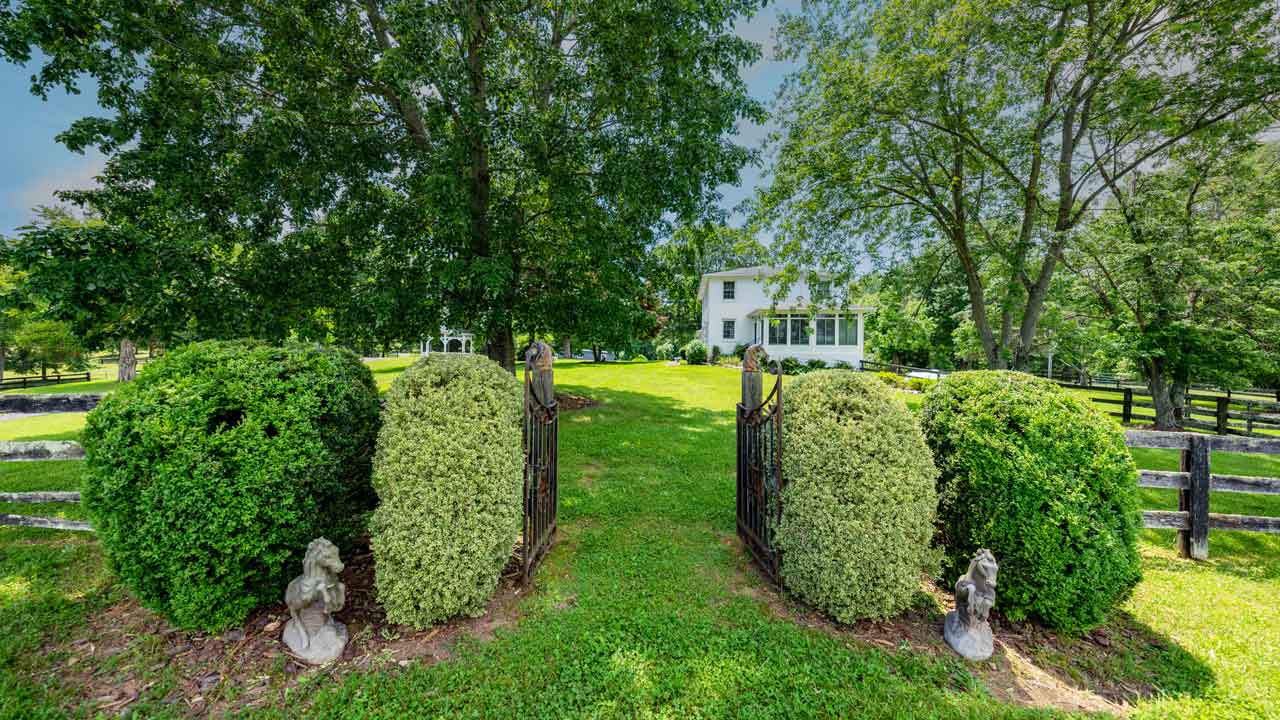 Turkey Hollow Farm
For Sale $750,000,000
As you arrive at the entrance, get ready to be enchanted by spellbinding natural beauty on 25.07 acres. The property boasts magnificent trees and lush flora crawling with wildlife. The quintessential country atmosphere comes complete with a 2-stall barn, heated pool, pond, and chicken coop, and that's just the beginning! Step inside the main house to cozy living. Also nestled on the property is a charming log cottage, perfect for Airbnb bookings.
View Brochure
View Property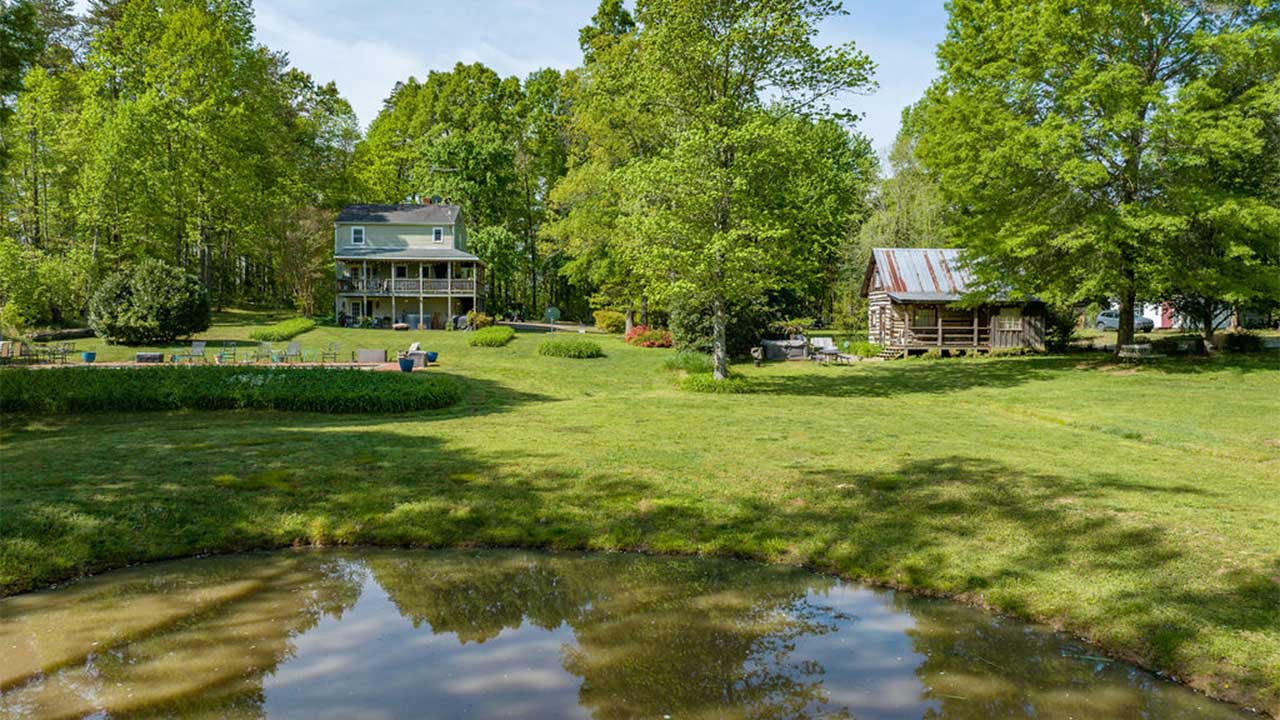 c.1840 LOVELL
For Sale | $2,750,000
Located in the Virginia Piedmont region, just east of the Blue Ridge Mountains, where you find a commitment to land preservation, rests Lovell c.1840 on 165 +/- acres of rolling farmland bordered by the Robinson River. Surrounded on three sides by properties under conservation easement, Lovell enjoys the romance of timeless beauty and the tradition of the Virginia hunt country.
View Brochure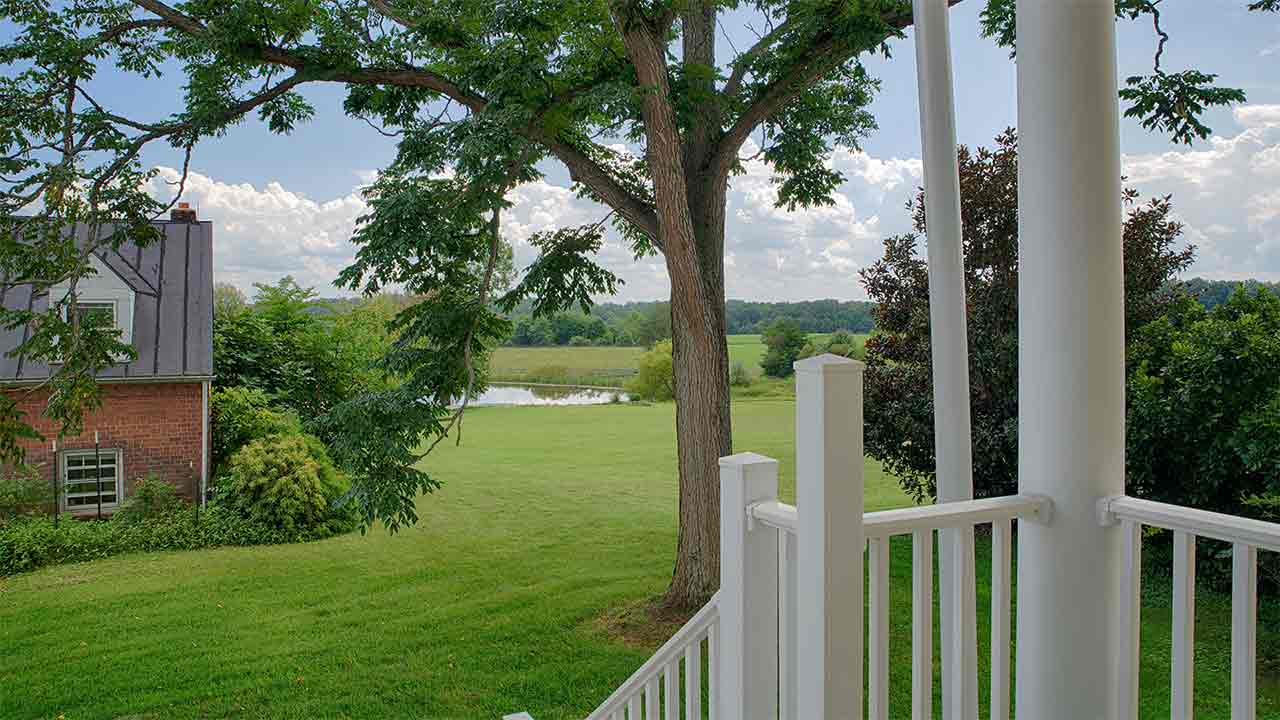 Woodbound Farm
SOLD | $1,500,000
This lovely farm in Keswick on 32.19 acres is a total delight. There is something special about the idyllic cottage and grounds; perhaps it is the character and grace of the house against the setting of mountain and pasture views. The inside is as stunning as the gardens surrounding the home. The main renovated cottage is c.1925; the property has a pool, 2 horse barns, and three picturesque rental cottages. Every inch of the property has been loved and carefully maintained.
View Property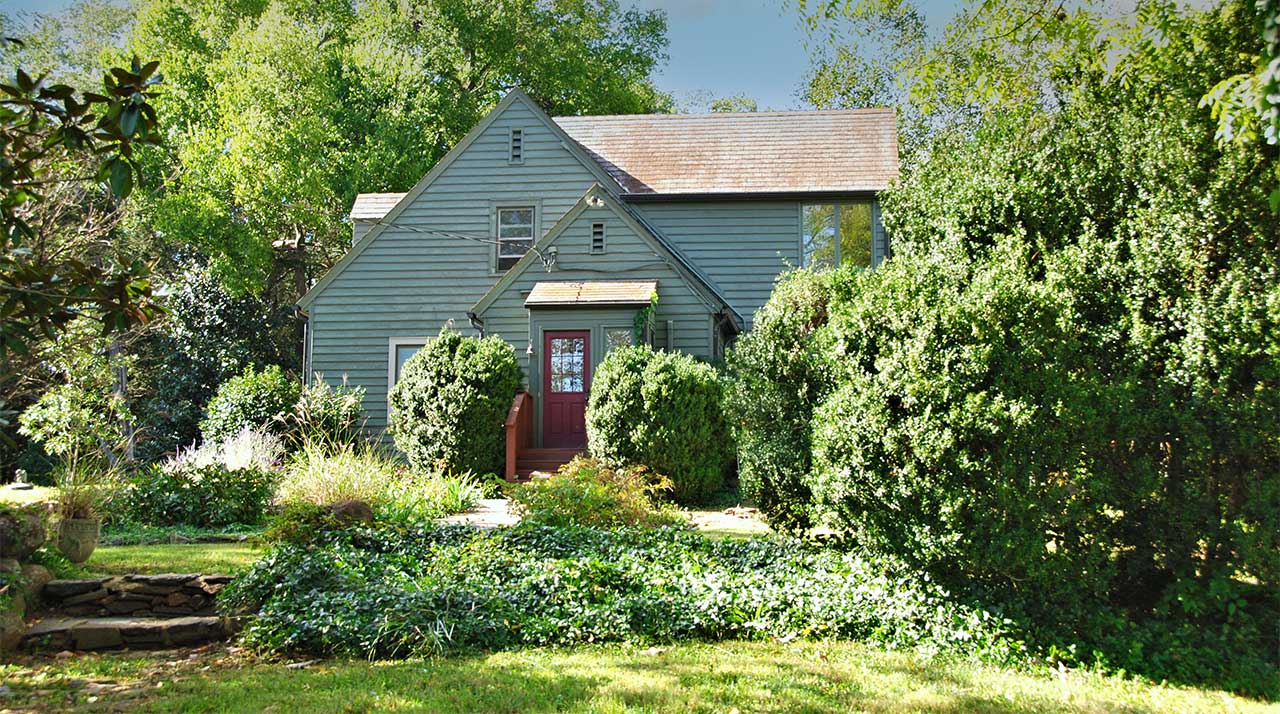 Little Bit Farm
This exquisite and meticulous horse farm nestled in the heart of Brightwood's rolling land on 44 private acres with views and a stocked spring-fed pond offers functionality and charm. The discerning horse person will appreciate the attention to detail on this farm. There is a 6-stall stallion barn w/European brass ball finials, generator, and another 6-stall barn. A 120 x 45 indoor arena w/6 temporary stalls. 2 additional detached stalls for isolation.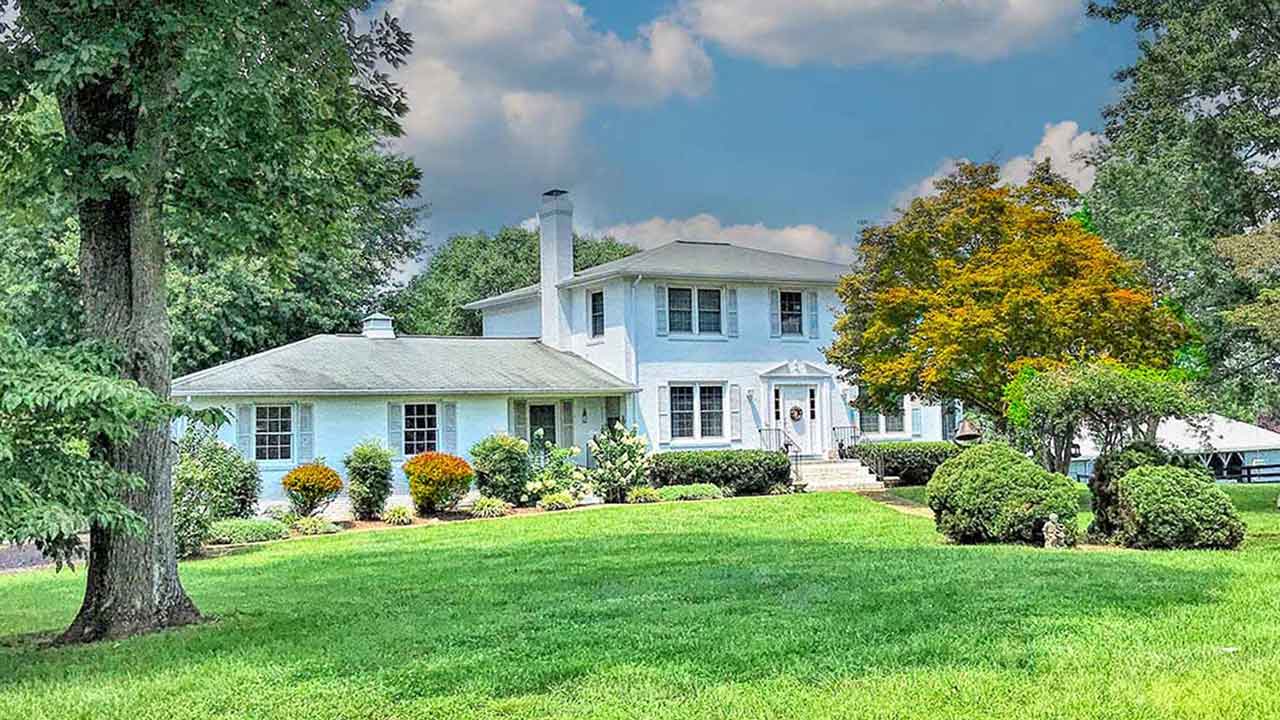 Bayridge Farm
Sold | $625,000
Nestled into a rise on a charming scenic road, the home has views of rolling land and a winding stream. The property was thoughtfully designed as a horse farm on 12.2 acres with 10.41 acres in Albemarle and 1.79 acres in Fluvanna County. The horse facilities consist of a four-stall center aisle barn with hay storage, a wash stall, and a heated tack room. In addition, there is a second three-stall row barn, five paddocks, two run-in sheds, and a pond.
View Property
View Brochure
Cedar Run Ranch
This equine training center has everything you need on 67.50 acres in Cumberland, Virginia. The farm enjoys green pastures, streams, miles of riding trails, and rolling land. Thoughtfully built as a training center with a 100' x 200' heated indoor arena with sprinkler system, 200'x300' outdoor arena, cottages, and more.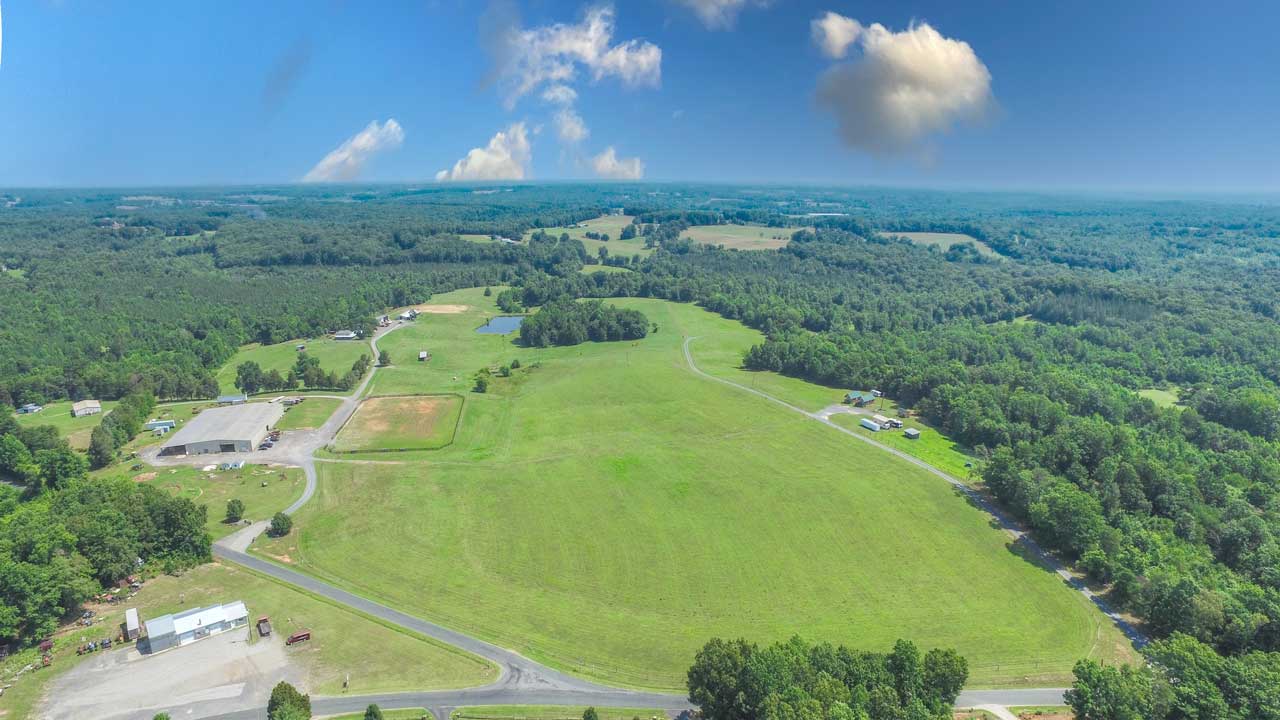 Celestial Farm
SOLD | $745,000
This well-designed home on 39.68 acres in the quiet countryside of Schuyler offers an idyllic homestead sited on a knoll overlooking rolling land, a barn, and a cottage. Beyond the barn lies a large picturesque pond that invites fishing and reflection. Stars light the night sky for stargazing.
View Property
View Brochure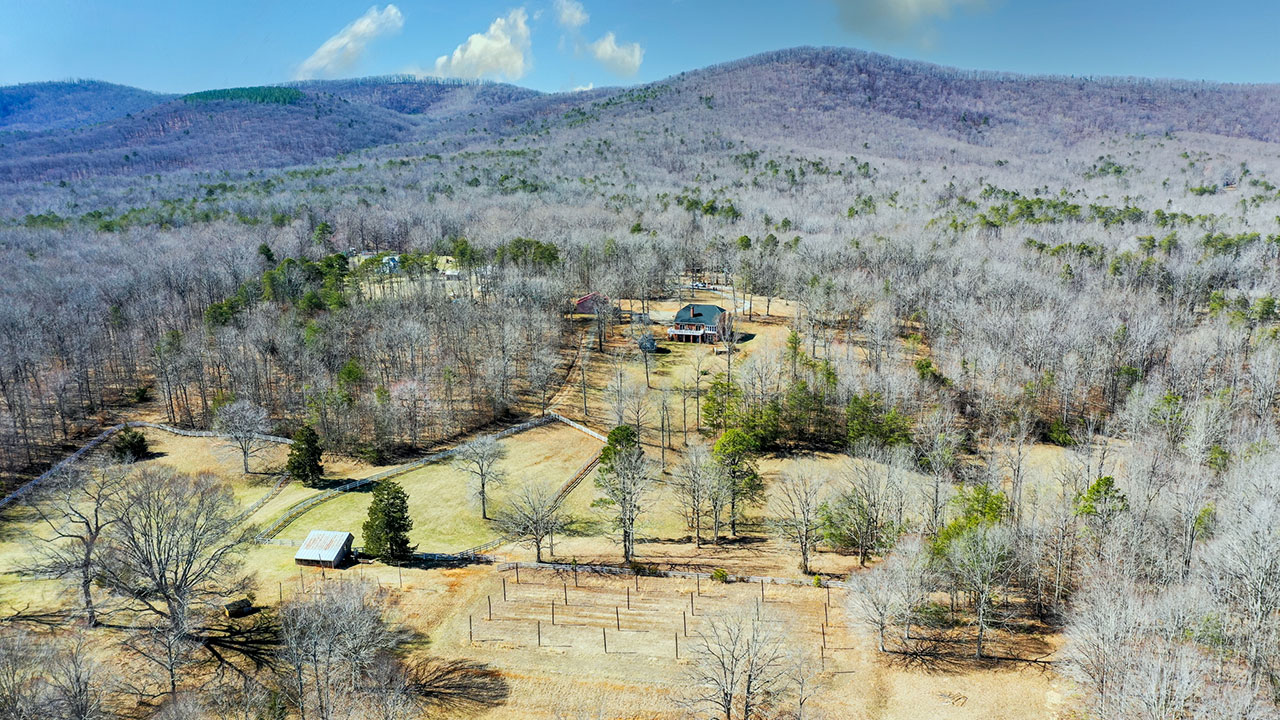 c.1840 Mill Hill Farm
SOLD $1,500,000
Located in the southwestern end of the Rockfish Valley in Nelson County, Mill Hill Farm sits on a grassy rise along the South Fork of the Rockfish River. The land is gently rolling and the scenery is breathtaking. You feel the historic charm of this property the moment the farm comes into view.
View Property
View Brochure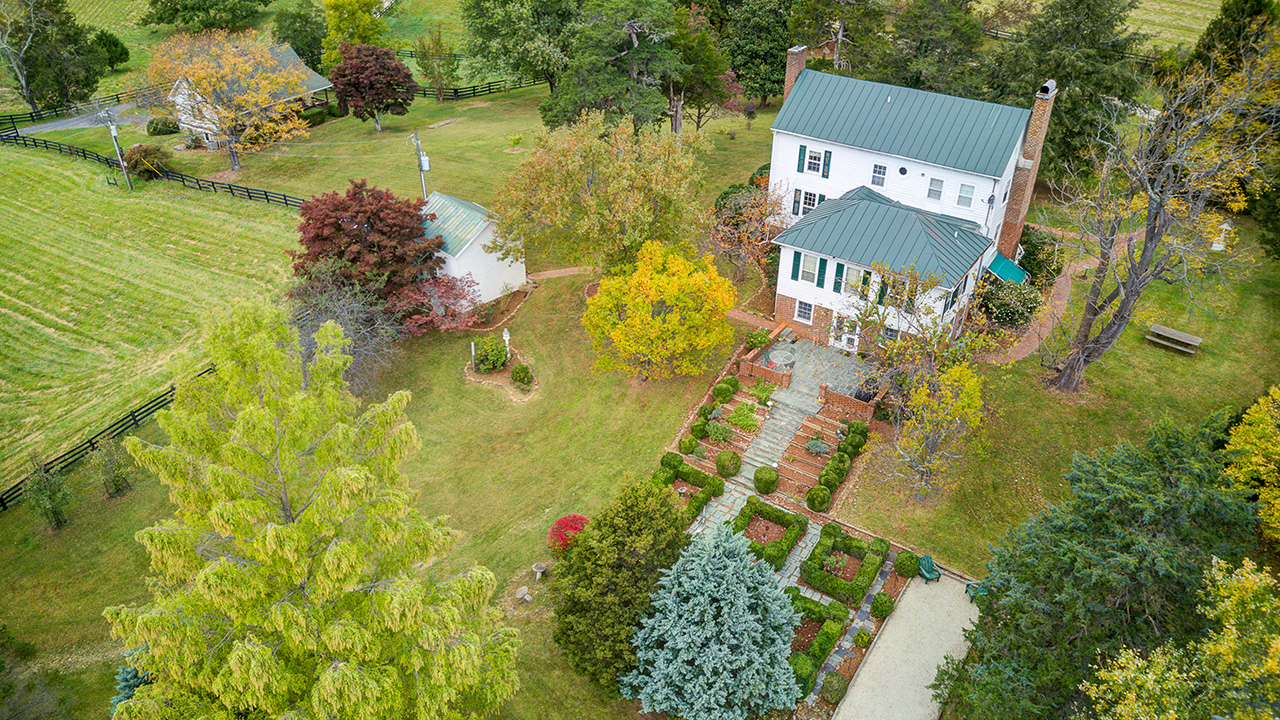 Gaited Meadows Farm
SOLD
Gaited Meadows is a 21-acre horse farm gently tucked into the Fluvanna countryside. The tree-lined driveway will capture your interest and lead you on a gravel driveway along the pasture to the house. As the house comes into view, you can glimpse the barn and back pasture through the trees. The farm's layout is thoughtful and practical, with privacy and functionality in mind.
View Farm Details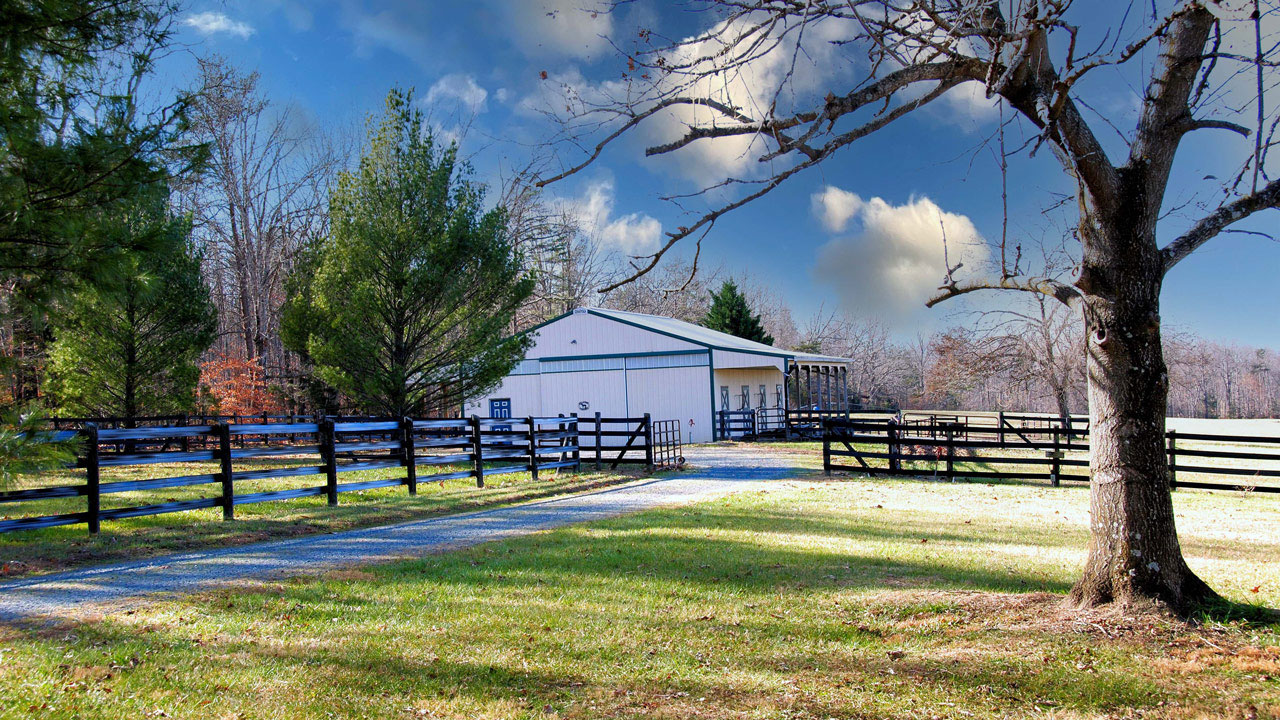 Cedar Glen
SOLD
Legend has it that George Washington once stayed at Cedar Glen while on a surveying trip to Bedford County. As you stand in front of the circa 1760 home, time stands still. It is easy to imagine horse and rider galloping through the 124.9 acres of rolling farmland in need of an overnight stay.
View Farm Details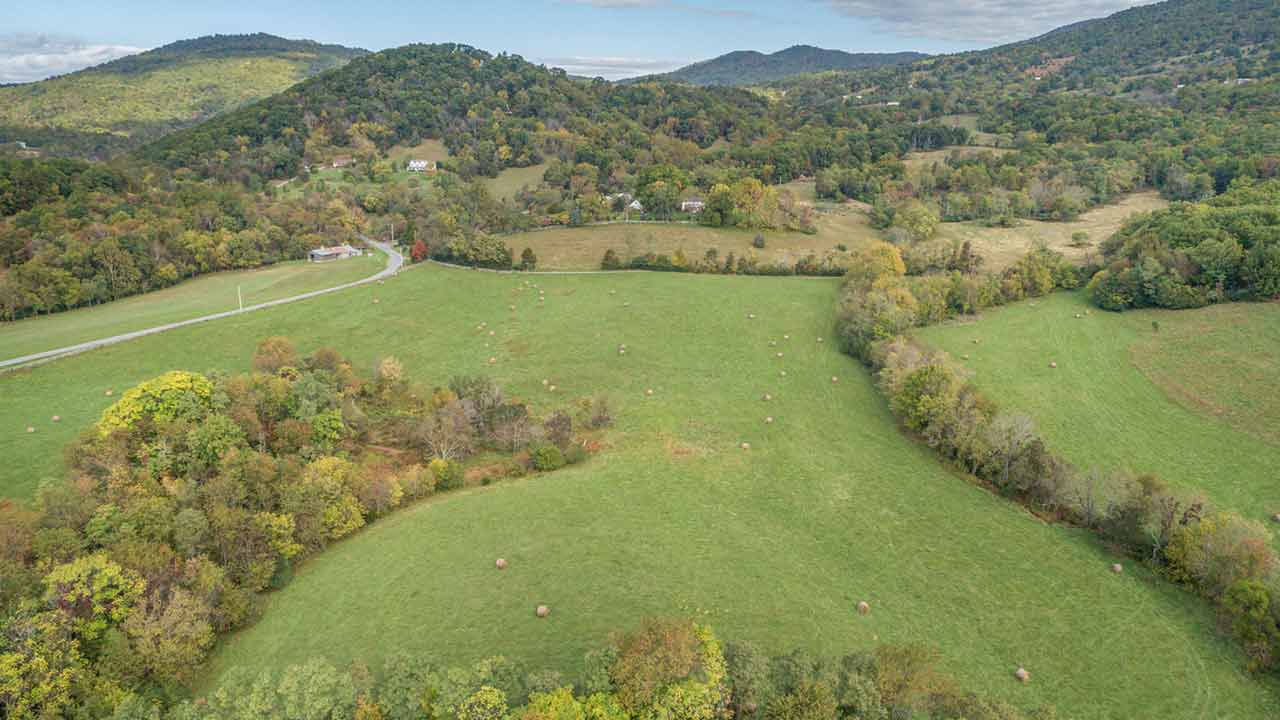 Kingston Farm
SOLD
The Barnmaster center-aisle barn has eight 12 x 12 matted stalls with sliding windows and feed doors, a hot and cold wash bay, and a tack room with a bathroom. Turn out is easy with seven paddocks and four run-in sheds. Second access gates run through the middle of the paddocks. Water and electricity run to each paddock. An old arena with a bluestone base and arena light sit at the rear of the property. There is a two bedroom farmhouse that is charming.
View Brochure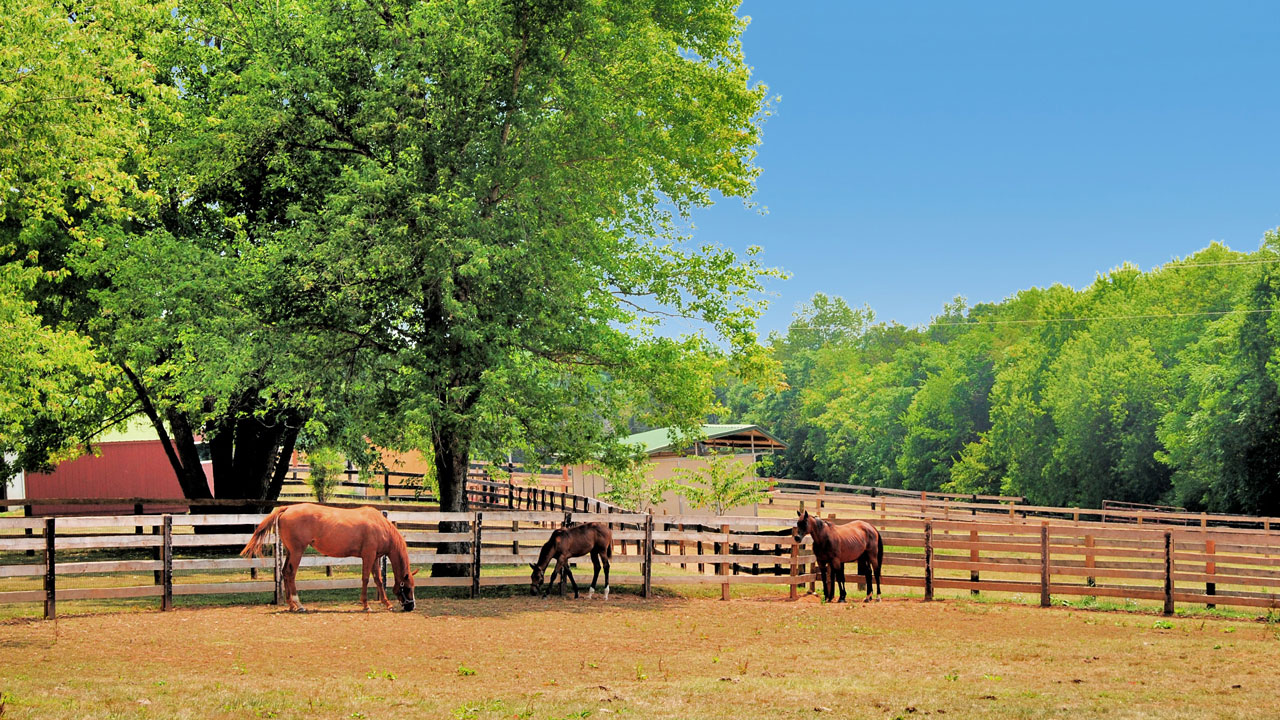 Edgewood Farm
Off Market
This stunning Virginia equestrian estate sits on 184 acres of gently rolling Virginia land with stunning mountain views. Edgewood Farms was the first settlement in Campbell County. $2,600,000
View Info