Small Horse Farm On 39 Acres With Pond
Presented by Farm & Estate Realtor Bridget Archer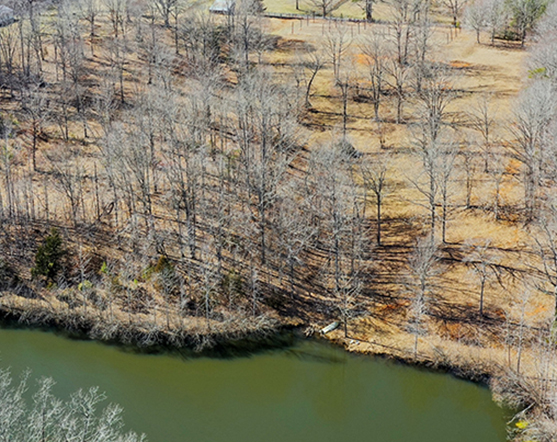 Bridget Archer 434-981-4149 | Gayle Harvey Real Estate
Located in Nelson County, Virginia.
716 Salem Rd, Schuyler, Virginia 22969
Click Here To View Owner's Story
This well-designed home on 39.68 acres in the quiet countryside of Schuyler offers an idyllic homestead sited on a knoll overlooking rolling land, a barn, and a cottage. Beyond the barn lies a large picturesque pond that invites fishing and reflection. Stars light the night sky for stargazing.
Greeted with radiating natural light and vaulted ceilings as you enter the home, the open floor-plan with wood floors and large windows will capture your attention. The kitchen, complete with cherry cabinets, gas range, local soapstone countertops, and farm sink, opens to the dining room lined with large windows and the living room with a fireplace. An office is tucked away near the entry. A deck accessed from the living room is perfect for watching your horses on a summer evening.
The three-stall barn, three-board fencing, and trails around the property make this an ideal small horse farm. The farm is also suitable for a variety of livestock and farming. There is an oversized workshop garage for farm equipment.
In addition, a two-bedroom guest house with an attached garage and a charming porch overlooking the property is ready for renovation and awaits your touches.
The farm is perfect for a retreat, year-round property, or family compound.
Listing Agents Bridget Archer & Pam Dent
---
Charlottesville Horse Farms | Bridget Archer 434.981.4149